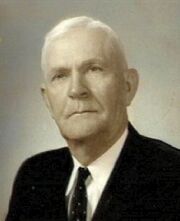 A Haunting in Georgia is the story of Heidi Wyrick, as she and her family struggle to understand Heidi's ability to see the dead. From friendly, childhood spirits -- all the way to darker, more sinister presences. The Wyrick family seek help from both science, and their church.
In 1988, the Wyrick family moves into a new home, which was mysteriously abandoned by the previous owners.
Shortly afterward, their 4-year-old daughter Heidi begins spending time with an imaginary friend, a kindly old man named Mr. Gordy.
Heidi continutes to play with this man everyday, and he seemingly becomes a part of her life, and she appears to talk about him daily.
Several months later, Heidi's frightened by the appearance of a man at the front door. The man, whose hand is wrapped in bandages and shirt covered in blood, introduces himself as Khan, but upon investigation, Heidi's mother is unable to find Khan, and dismisses him as a figment of Heidi's imagination, thinking he is just like Mr Gordy-- imaginary.
However, shortly after this event, Heidi begins to see images of "the Dark Figure", a man whose face is obscured by a hood. The family believe that there's more to the Dark Figure than just a child's active imagination, after Heidi awakens one night with claw marks on her face; shortly after this incident, her father Andy suffers the same scratches on his side.
The entire family soon grows to fear the Dark Figure, although for a long time, Heidi is the only family member who ever actually sees him.
The family contacts William G. Roll, a parapsychologist. Dr. Roll claims that his instruments indicate an unusually high concentration of positive ions in the house, and his research reveals that the house lies near a fault line; an earthquake has created a magnetic field in the area. He theorizes that the haunting is a result of hallucinations caused by the ions creating minor interference with the family's brain function. Roll's claims purport to be more of a scientific explanation than is usually offered in episodes of the series.
However, further research reveals that a kindly old man named Gordy used to serve as caretaker for the property, and that a man named Lon (which Heidi supposedly misheard as "Khan") once lost his hand in an accident nearby; photos of both men supposedly match Heidi's descriptions, even though they both had died decades before Heidi was even born. In light of these developments, Dr. Roll amends his theory, and claims that the family, especially Heidi, is genetically predisposed toward psychic abilities that allow her to detect "place memories", energy left behind by past events and people that have been "recorded" into the environment. However, Dr. Roll maintains that these are natural conditions, and are neither dangerous nor paranormal in nature.
As years go by, the haunting's, according to the family, become more disturbing. The kindly Mr. Gordy appears less and less as Heidi grows older, until he eventually disappears altogether. The terrifying Dark Figure, however, appears more frequently, and Heidi is no longer the only one who sees him. The ghost of a little girl also appears to several family members. In addition, voices and other sounds disturb visitors to the house and the entire family (even members not living in the house). Dissatisfied with Dr. Roll's explanation, the Wyricks consult two psychics, who independently claim to detect several spirits in the home, some benevolent and some evil. The psychics disagree, however, about the nature of the evil spirits; the first psychic, Amy Allan, does not believe in demons, while the second psychic, who attends Mrs. Wyrick's church, agrees with Mrs. Wyrick's assumption that the evil spirits are demonic. In response, the Wyricks turn to their church for help. The pastor's prayers for the family temporarily put their minds at ease, although when they return home, they realize that, regardless of which explanation of the hauntings is accurate (hallucination, place memory, ghosts, demonic activity), their faith can serve as a comfort, but not as a means of ceasing the hauntings.
Mary Barclay . . . Female Scientist
Anthony Call . . . Narrator
Michael Patrick Larson . . . Reporter (as Michael Larson)
Kelsey Lowenthal . . . Young Heidi
Scotty Parker . . . Concerned Neighbor
William Roll . . . Himself
Robert Suhr . . . Mr. Gordy
Will Winchester . . . Male Scientist in Green Shirt
Heidi Wyrick . . . Herself (Interviews)
Lisa Wyrick . . . Herself (Interviews)
Andy Wyrick. . . Himself (Interviews)
Reception
Edit
Coming soon!
References
Edit
External links
Edit
Coming soon!